Depending on the age of your child, there is a wide variety of skills that can be worked on while having your student keep a nature journal! One of the benefits of keeping a nature journal is that you are expanding on their outdoor experiences in an educational and creative way!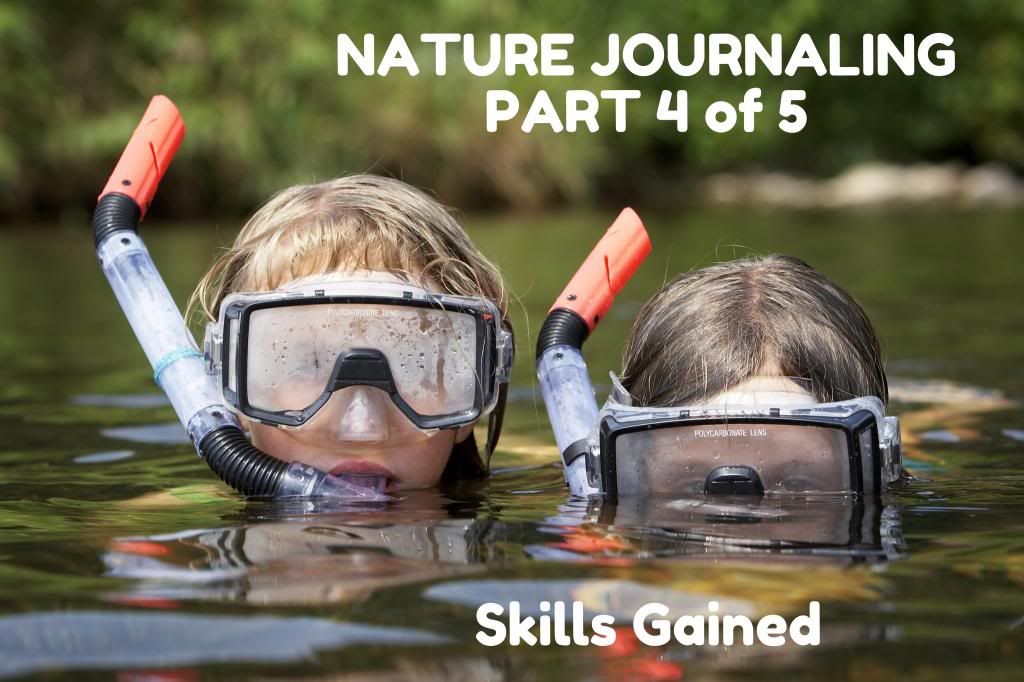 Provide your child with different techniques when drawing in their nature journal.
- Photos that have been taken by you or the child in nature and printed to place in the journal
- Diagrams ex. Parts of a Flower
- Charts ex. Compare and Contrast local trees
Although you don't need to be picky, and usually don't use lined paper for the journal, this allows the child to become comfortable writing as they are learning, making the experience most practical.
Simple yet important. By having your child write the date for each entry of your journal they are developing a basic skill. Not only are they remaining aware of the date each day, they are leaning how to properly write the date. They then can look back throughout their journal at the yet of the year and observe what happened when. They can review and see the seasons and times that certain things occur in nature.
Whether your child is 4 or 14 they can be creative in the words that they choose to use in their nature journal! For a 4 year old, simply teach them how to write certain words such as rock, tree, or sparrow. Show them a robin outside and have them copy the word into their journal! For older students allow them to be creative by writing wither fiction or non-fiction works in their journals about what you are studying!
Encourage them to write down vocabulary words and if old enough to include their definitions relating to the subject at hand. If learning about feathers, have them write the parts of the feathers down as you are teaching them for reinforcement.
I'm a talker. I love to share things with my kids about the hows and whys. Especially out in nature. A short pen is better than a long memory any day! Nature journaling helps to harness the ideas and concepts you are teaching your little ones in a tangible and memorable way!