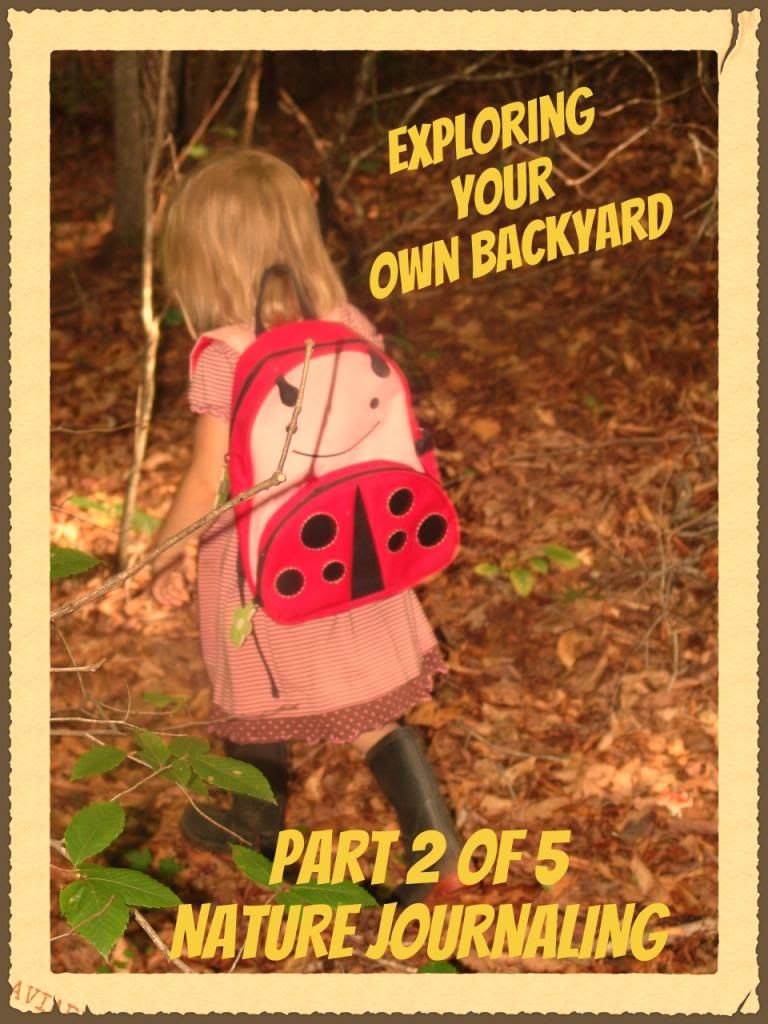 We all want to get our kids outside more. There is something healthy and therapeutic about being outdoors. Developing a love in your child for being outdoors is harder for us parents than it is for the kids. More laundry, more muddy feet tracked into the house, more creepy crawly things hidden in the crevices of their bedrooms. Turtles, frogs and the other day they even caught a butterfly and let it free in the house! They are learning, as are we how to instill a lifelong love for nature in their little hearts.
This books allows your child to learn right from the comfort of your own backyard. Whether you live in the city or on a farm, these principles can be used to teach your child how to become aware of their surroundings!
The first activity has your child simply lie on their stomach and see what they observe! I did this with them and had them draw in their journal what they saw! The next day they observed on their backs. It's amazing what a child can gain by simply remaining still for a period of time and simply observing what is around them!
This summer I taught them how to press flowers that we had growing in our backyard. We used this as an opportunity to use our nature journals and they enjoyed picking out their flowers, placing them in the books and retrieving them a few weeks later!
Whether it's a nature hike, gathering items in your backyard or observing tracks on a muddy day, there is so much that can be found in your own backyard that your child can draw and write about!
Check out what my fellow crew members are sharing today. Just click the banner below!