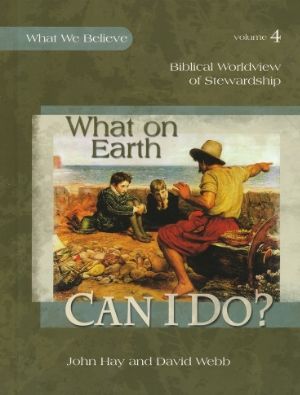 $39.00
Apologia Educational Ministries is well known for it's powerful apologetic style, creation-based science materials for home education use. But did you know they also provide materials for your child to help develop a Biblical worldview by studying world history from a Christian perspective? What On Earth Can I Do Hardback Book, is the fourth book in the What We Believe Series that helps children in grades first through sixth to become good stewards of the life and giftings that God has given unto them! To go along with this study you can purchase the What On Earth Can I Do Notebooking Journal, What On Earth Can I Do Junior Notebooking Journal (for the younger ones) and the What On Earth Can I Do Coloring Book.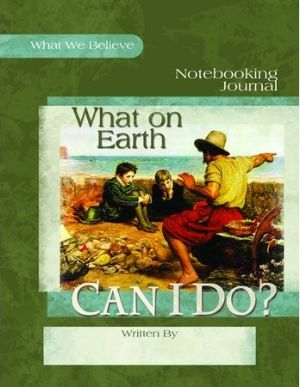 $24.00
In our homeschool, I chose to use this study with my second grader. I knew that I would be introducing new topics such as WWII, Hitler and the Holocaust and didn't think that my younger two were ready to handle such topics. Fortunately, these topics are presented in a non-traumatic way for young learners. I was hesitant at first to present the material to him, but once I read through the material in both the book and notebooking journal I found that this was actually a gentle way to introduce such sobering topics.
Personally, I was introduced to these topics around the age of ten through stories through the eyes of children, such as Anne Frank. Even at the young age of ten, I was able to visit her historic home in Amsterdam, Holland. I was introduced to the events of WWII and the holocaust in a way that a child could understand but not in a traumatizing way. Looking back, I see now it's importance because not only was the Holocaust a part of world history but a part of my personal family history. Even at this young age, I met in the Dutch home of a relative who had experienced and survived the Holocaust herself. Oblivious to the full reality at the time, yes, but seeing how this historical event is a part of our family history, even though we aren't Jews, is important. This study allowed me to gently introduce this powerful piece of my family's past, in a gentle way to my oldest son.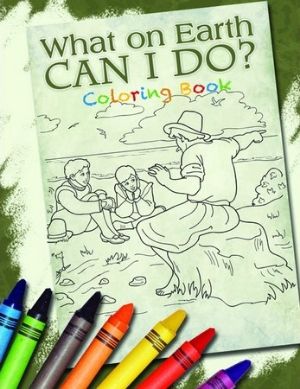 $8.00
The way that we use this study is I give my second grader the coloring book that goes along with the book. He colors the picture that goes along with the topic we are studying as I read from the book. We then answer the questions in the notebooking journal and go over new vocabulary and concepts that have been introduced to him for the first time. I had some surprising moments with my son with this book. When learning about the word tapestry, he learned that God has a plan for his life and like looking at the back of a tapestry it may not make sense and seem confusing and a mess. But when you turn the tapestry over you'll finally see God's beautiful design that He had been working on all along. This clicked with him and stuck with him. Later in the day he came to me and showed me a drawing he had made of the backside of a tapestry!