Here's a review for you, mom! Brought to you by The 7 Minute Life comes The 7 Minute Life Daily Planner. And this is not just any old planner. Honest. It's not like the fifty billion you may have purchased or printed out and attempted, only to sulk in disappointment because nothing worked out the way you planned! Because, truthfully, that is what usually happens, with me anyways! I realize how unorganized I am, get a planner with the giddy excitement like a schoolgirl with her new Trapper Keeper and backpack, and am ready to go! I get excited and fill out the planner for several months in advance only to fall short after day four, (or sooner). Then, there sits a filled out yet unused, useless planner. Am I the only one?
Sigh. It's frustrating because usually at this point the focus is on all the tasks that were not completed because we try to schedule things way in advance. What we need as moms, who have to change our course of action so frequently due to the unexpected realities of child rearing, is a way to physically see our accomplished tasks and a way to not feel guilty about the ones we didn't get to!
How many of us feel the need to share with our husbands at the end of the day all of the tasks that we didn't complete rather than focusing on what we did get done! It's easy to do. We can have a list (physical or mental) of what we want to achieve that day and if we don't get to it ALL, it's easy to feel like a failure.
What the 7 Minute Life Daily Planner does, is it takes the condemnation out of the picture and helps push you along, to simply keep on going!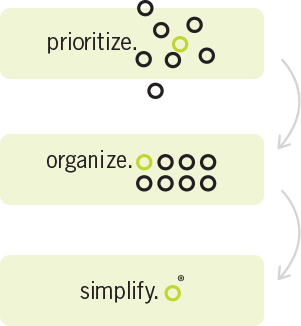 Now one thing that I need to make clear, is that this is not just a planner. It is a life organizer. Now, obviously no one could possibly perfectly organize their day with no unexpected interruptions or changes. Way to unrealistic. But sometimes lists or planners can turn us moms into robots who simply have to accomplish everything on our list and if you get in mom's way, watch out!! This planner doesn't force you to live under unrealistic guidelines but helps keep you focused on your personal goals.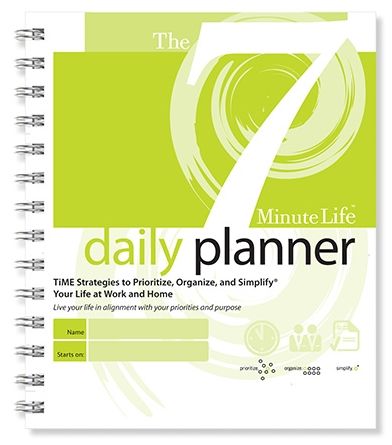 $24.95
Before you get to the daily planner part of the book, you are encouraged to prioritize your values. What is important to you? Of the list provided my TOP TEN VALUES were:
1. Faith
2. Family
3. Integrity
4. Intimacy
5. Teaching
6. Serving Others
7. Health
8. Tradition
9. Arts
10. Leaving a Legacy
Once you recognize your values you are then encouraged to write a purpose statement for your life to encourage you each day to stay on track with the values that you hold.
You then look at your strengths and write them down. You also are encouraged to be real concerning any mental clutter and write down ways to counteract that in a practical way.
Once you begin to be honest with what you want and where you are, then you focus on your 90 day goals. What do you hope to accomplish in three months time? Rather than trying to get a billion things done in one single day, what do you hope to achieve in a short time frame?
Then comes the daily plans. I love this because rather than attempting to map out a detailed schedule weeks in advance (as I would usually do), this daily planner focuses on the next day, and that is it! (There is a place to fill out a monthly calendar, yes, not that is not the main focus). You spend seven minutes, the day before, to sit down and focus on your goals for the next day. Apparently. the average attention span of a person is seven minutes, so if you can set aside at least that, you are golden!
The focus here is to write down several goals and then ask yourself at the end of the day, "Did I do what I said I would do today?"
One of the suggestions is to write down 5 things you plan to do before 11am. This was overwhelming to me at first because all I am doing before 11 is homeschooling. The first few days I tried adding some other things, um, no. So then I quickly changed it to five things before 5pm. That way I could have goals of things I could do between my schooling and dinner. Although I do understand why it is set up for before 11. If you work in an office or even if you have a job where you work from home, it may be more efficient to have certain things done before the afternoon so you can be more effective in your afternoon tasks.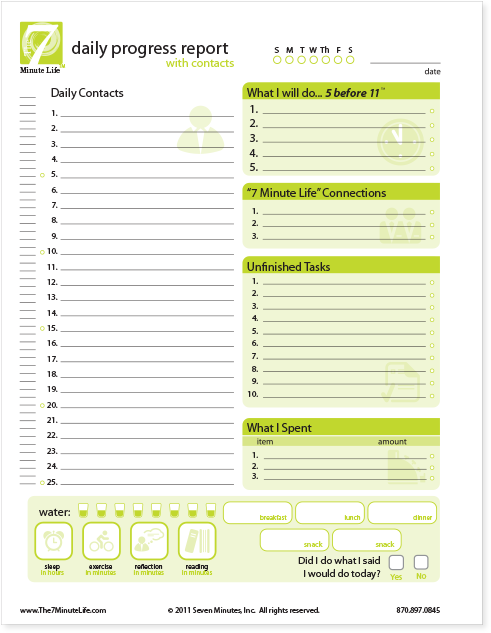 Now, onto the freeing part of the planner, the unfinished tasks. Rather than becoming overwhelmed with what you did not complete, you can simply write down what you didn't do and hold yourself accountable. You can move on. I like this because you are encouraged to put into action the unfinished tasks! I certainly enjoyed this planner once I put my priorities in order. Rather than writing down what I spent, I used that section to write down what I owed so I could return them, (library books, friend's belongings etc.) I also used the Daily Contact section for prayer requests which was nice to see in front of me as a good reminder! The only thing that was a little difficult with this planner was the light green font in some places, it was a tad hard to read in some spots. This is a great concept and I would certainly recommend this planner to anyone wanting to prioritize!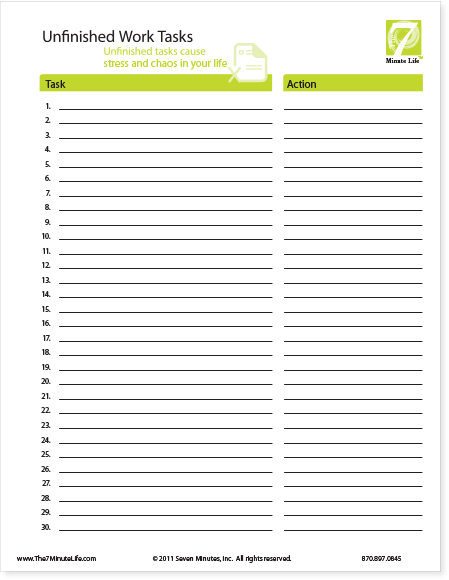 Facebook
You Tube
T
witter
Website
Pinterest
Google+