a Rafflecopter giveaway
Who wants to get refreshed right before the new school year begins? What better way than to attend a HOMESCHOOL CONFERENCE right from the comfort of your own home! I attended my first ever homeschool conference earlier this summer and it was one of the best decisions I've made in terms of our homeschool. Receiving teaching, hearing testimonies and being encouraged was just the beginning of what was gained at this conference. I would love to go again next year and hope to even make it an annual event. I also hope to go as a family because yes, it was THAT amazing. But sometimes leaving home for three days (which is what I did) is not always an option. Especially for us as a family, it's hard to leave with farm animals and the responsibilities that go along with them!
An awesome alternative is definitely an
ONLINE HOMESCHOOL CONFERENCE!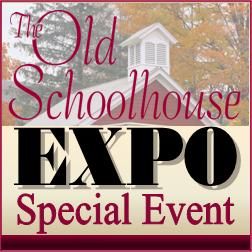 August 19-23 you can purchase (OR WIN!) access to the event from 1-8pm (est) each day. Can't make it during these hours? You will receive a link to the recordings after the week is complete!)
Purchase a ticket here for only $24!!!
(or enter to WIN a FREE ticket below)
Dean Butler (The Little House Legacy of Laura Ingalls Wilder)
Davis Carmen (Give me one good reason to Homeschool)
Jessica Hulcy (Multi-Level Teaching)
Marie Rippel (Effective Teaching Methods for Struggling Learners)
Kim Kautzer (The Lazy Child)
Jay Wile and Diana Waring
(Textbook Myths and How to Dubunk them)
Andy Harris (Build your own computer game for free)
CLICK HERE to see the line up!
* Disclaimer * I will receive a ticket to the conference in exchange for promoting the event. All opinions stated are my own.